We are Manufacturing Soda Machine and supplying all over India. This machine is made like export quality using stainless steel and other quality components. This machine is a perfect soda shop for a mall, shop, on-road van, Hotels and Restaurants. Soda Machine is available in two models, first is 6+2 Model and second is 8+2 Model.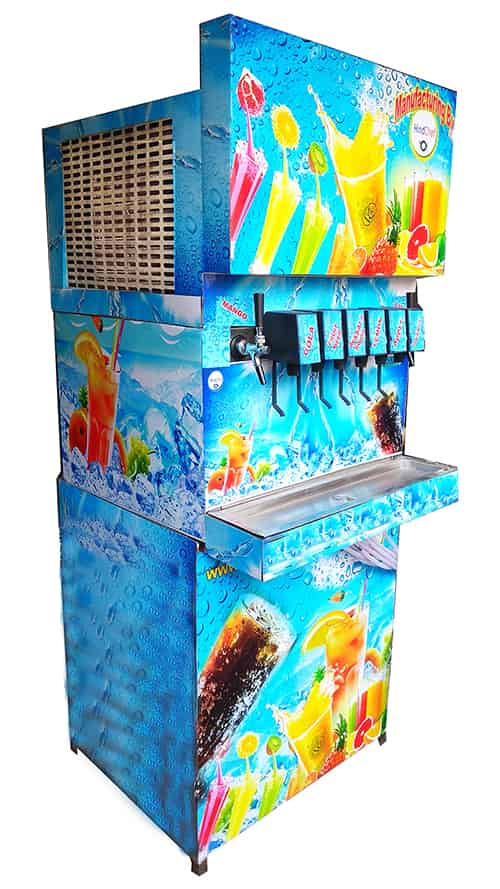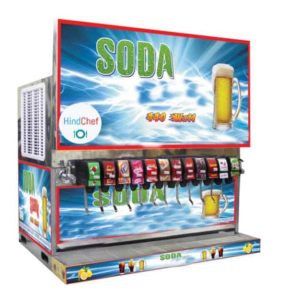 ---
Hindchef भारत का सबसे बड़ा सोडा मशीन बनाने वाली कंपनी है! हमारी मशीन stainless steel की body में बनाई जाती हैं! हमारी सोडा मशीन हर तरह तो दूकान के लिए बड़ी काम की है, चाहे छोटी दूकान हो, मॉल हो, रेस्टॉरेंट हो!
हमारी सोडा मशीन 2 + 6 फ्लेवर और 2 +8 फ्लेवर में उपलब्ध है!
मॉडल 6+2 (Total 8 Flavor)
मॉडल 8+2 (Total 10 Flavor)
आटोमेटिक मशीन
दुबई से इम्पोर्ट किये गए वाल्व
स्टेनलेस स्टील tanks
Compressor: Hitachi एंड Emerson
Regulator : Misatu (इटली )
वाटर पंप: Crompton
Carbonator: We use own heavy duty carbonator tank
डिजिटल Controller
आटोमेटिक मशीन
दुबई से इम्पोर्ट किये गए वाल्व
स्टेनलेस स्टील tanks
Compressor: Hitachi एंड Emerson
Regulator : Misatu (इटली )
वाटर पंप: Crompton
Carbonator: We use own heavy duty carbonator tank
डिजिटल Controller
Send Enquiry
Call/Whatsapp: 9312556677
Call/Whatsapp: 9312445566
Features:
It has Excellent functionality and Longer functional life
It is Easy to operate.
It is a Perfect Soda shop
There is no need for training to operate this machine.
Simple installation
Made of Food Grade Material
optimum performance
Choice of flavors