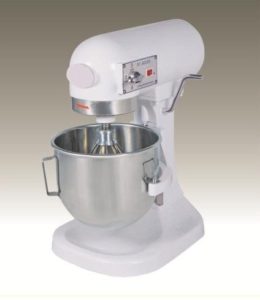 Model B5
Bowl Capacity-5 Liter
Mouth Diameter– 35-50 mm
Outside Diameter -150-250 mm
Material– Stainless Steel
Motor Power– 180 W
Voltage 220V
Weight- 16 Kg
Dimensions-380*290*450mm
Draft speed-Egg 636RPM, Stuffing 388RPM, Flour 218RPM
Function: Mixing egg, Mixing Stuffing, Mixing Flour
Stock Available
Liquid Nitrogen is a main Cryogenic agent used in chilling and food freezing.
Because of its extremely cold temperatures, it enables the freezing of ice cream in just seconds.
Our bases are designed to freeze faster than any other base in the market, giving you savings and speed to serve your customers.
Additional features:
Ergonomic handle
6-wire whip
Dishwasher-safe
Robust and versatile machine.
Easy to read control panels.
Colour Available: White
3-speed transmission with steel knob.
Light indicator button for start and stop.
Cryocan Cylinder(N2-55 liter)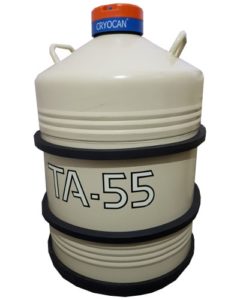 Neck Diameter: 51mm
Outer Diameter: 460mm
Height:755mm
Empty Weight:17kg
Full Weight:58.5kg
Price: 30,000 + GST
Send Enquiry
Designed for maximum capacity storage
Low liquid nitrogen consumption
Convenient lightweight package
Maintainance of Nitrogen ice cream machine
There should be enough lubricating grease or machine oil in the gearbox. Within three months, please check the machine one time and oil it if necessary. Also, add some oil on the up-down slideway to keep the smooth operation.
Before and after using the machine, always clean the machine to keep it last longer.
How Nitrogen ice cream machine works
Nitrogen ice cream machine is commonly known as Nitrogen Mixer. It is a multifunctional machine performs kneading, whipping doughing very well. Nitrogen machines are created with modular design and embedded with the latest technologies. It is just in time ice cream serve machine. It is easy to operate and install. These machines also work well in mixing stuffing, making dough, cocktails, and dragon breathe products. How the nitrogen machine work here is the following description.
Firstly check the power voltage, the same as the indicated voltage on the board. Notice that the electric power socket should have a stable earth wire.
Insert the power plug in the main voltage supply.
switch on the power button of the nitrogen mixer.
Choose the correct agitator and speed according to the material consistency. For instance.,
If mixing egg liquid and cheese, choose flour agitator and high speed for working.
If mixing stuffing, choose pat agitator and middle speed for working.
If mixing for flour, choose snake agitator and low speed for working.
Caution: Do not Mix the sticky and thick materials at high speed else, the machine will be damaged.
Materials mixing: operate the handle to down the support, install the bowl which is filled with materials into the support. Install the agitator and rotate the handle in opposite direction to raise the bowl up to the suitable position. Then start the machine.
Nitrogen Ice Cream Premix
Premix is the ice cream powder commonly used to make quick ice cream. It is easy to use as it is ready made.
We manufacture Nitrogen Ice Cream Premix. We have a large variety of nitrogen premixes from plain flavors to different flavors. Starting price of nitrogen ice cream premix is Rs. 150/Kg + GST. Additional shipping charges are applicable.
General Information:
Quantity: 1 kilogram.
Expiry Date: 2 years from the date of manufacturing.
storage: Dry and cool place.
Temp: At room temperature.
Only for commercial use.
No adulteration.
Moisture Protection packaging.
Note: Protect it from direct sunlight.
Flavour Available: Plain, Chocolate and vanilla.
Method to use premix :
Pour 4-liter fresh full cream milk with 200 ml of fresh cream and 1 packet of premix in the bowl.
Blend the mixture well using commercial blender to have the perfect texture.
Left the mixture aside for few minutes to get the better results.
Pour the mixture directly into the nitrogen icecream machine bowl.
Never use two distinct batches of premix simultaneously.