We are the leading manufacturer and supplier of  Milkshake premix powder all over India. With our years of experience and professional approach, we are offering mouthwatering flavours of Milkshake premix at best price.
Available flavors: Strawberry, Vanilla, chocolate,Butterscotch etc.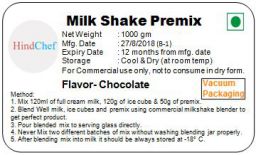 Packaging: 1 kg
shelf life: 12 months
Storage: Cool and dry at room temperature
Moisture proof vacuum packing
Optimum freshness
Offer Price: 

Rs. 160/kg + GST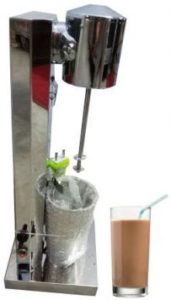 How to make Milkshake?
Mix 120ml of full cream milk, 120g of ice cube & 50g of premix.
Blend Well milk, ice cubes and premix using commercial milkshake blender to get perfect product.
Pour blended mix to serving glass directly.
Never Mix two different batches of mix without washing blending jar properly.
After blending mix into milk it should be always stored at -18° C.