---
Hindchef is biggest Supplier of ice cream roll machine (fried Ice cream machine) in India. We have more than 300 customer of ice cream roll machine all over India. Our starting price is Rs. 42,500 + GST.
Models of ice cream roll machine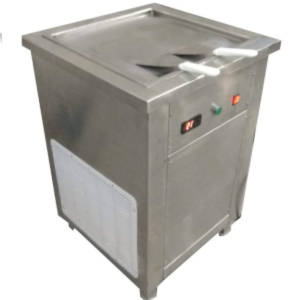 ---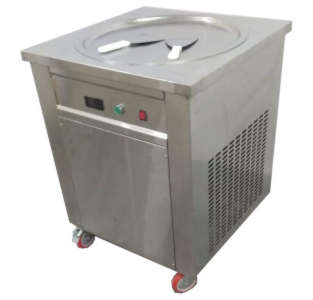 ---
---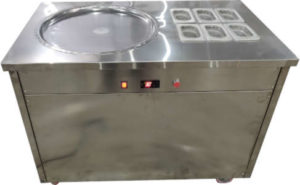 ---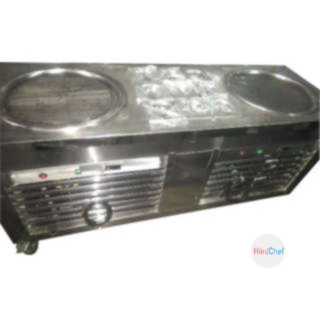 ---
Free Training: 
We also provide free training with machine. Menu and recipe suggestion is also available.  In case you need extended training we can help.
---
Machine features:
We have widest variety of fast cooling machines. We have models for all type of need, be it a busy outlet, catering and side counter in a restaurant. Machine are fast starting and have lower power consumption. Most of our models are made using CNC machines giving machine highest aesthetics.
Ice cream roll Premix powder: 
We also supply premix for ice cream rolls. Premix make it very easy to make roll. Rolls come more smoothly. It gives smooth and consistent taste and help avoid mistakes. Premix is available in plain, vanilla, chocolate and activated charcoal flavor
Machine Customization:
We can also customize the machine as per your requirements, you can specify pan size, number of containers, size of refrigerator and other features of ice cream roll machine and counter.
Accessories for roll ice cream